To apply for coverage, click here: Complete the online request form.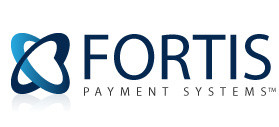 National Chiropractic Council and Fortis have partnered to simplify accepting credit cards for every office in the National Chiropractic Council network. What separates Fortis from everyone else is we give you the choice.
We understand your business. Fortis expert Jonathan McAlees has 3 generations of Chiropractors in his family. Growing up in a Chiropractic household and having a brother who runs one of the largest practices in the country allows him to have detailed knowledge of your business and your payment processing needs.
1. Select from one of two plans:
Under $5,000 per month in volume – 2.75% Flat Rate Program
Over $5,000 per month in volume – 2 Tier Retail Program
2. Our 2.75% Flat Rate Program allows you to know EXACTLY what you will pay each month. $14.95 per month and 2.75% per transaction*, THAT'S IT! When you first open up your business, knowing exactly how much you will pay each month is crucial, and we understand that. When you begin processing over $5,000 per month, we have a 2 Tier Retail Program that is designed to save you even more!
Fortis Payment Systems (FORTIS) is a full service registered ISO of Wells Fargo Banks, providing all forms of payment processing products and services to merchants throughout the United States. Today we process for over 150,000 merchants and over $40 billion dollars annually! Fortis provides it's merchants with the technological and cost advantages of the largest processors in the country without losing the close personal attention they deserve!
*Terms and conditions apply for the Flat Rate Program. 80% of transactions must be swiped and american express not included.